Set Up Your Steering Committee And Governance Model

Are your School Founders up for the challenge? The mechanics of starting a school can be challenging. In today's complicated environment, the need to work smarter and be ready for the day-one of school opening is critical. With proper planning, founders can be prepared to start the school of their dreams, and manage costs and project development effectively, establishing a school for generations to come. Provided herein are our time-tested stages for starting a school.

In Stage one you should form a small working committee of capable peers to do the initial work, including parents and highly regarded stakeholders with financial, legal, leadership, and building experience. It is critical to ensure that each member is on the same page in reference to the vision, publicly and privately. Eventually these same members will likely become your board, so follow effective board governance process. Utilize the strategic plan you'll develop later to set up supporting committees.

Next Step

If you would like more information about how to start a school, or project assistance with starting a private school, don't wait…let's make it happen!! Please call HEG at +1-800-687-1492 or email me at info@halladayeducationgroup.com to take the next step.
Provided below is an overview of our time-tested school formation stages that HEG follows to start a new private school. Click on each stage to find out more about what is needed to start your own school step-by-step.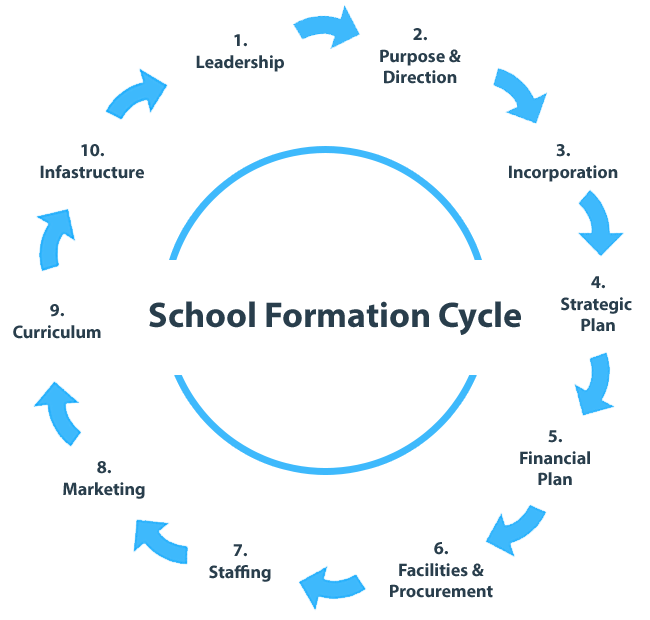 English